FRED FRITH LIVE AT THE STONE
ALL IS ALWAYS NOW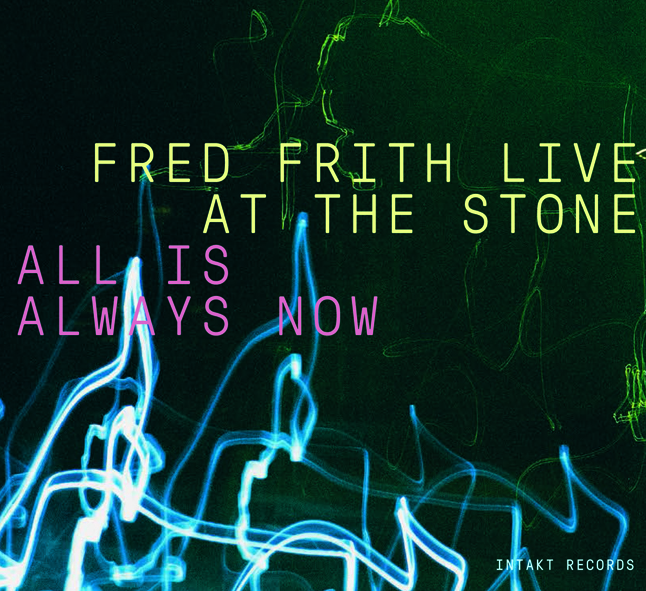 Fred Frith
with
Laurie Anderson
Amma Ateria
Sylvie Courvoisier
Nava Dunkelman
Jordan Glenn
Shelley Hirsch
Jason Hoopes
Annie Lewandowski
Jessica Lurie
Miya Masaoka
Ikue Mori
Pauline Oliveros
Evan Parker
Gyan Riley
Sudhu Tewari
Clara Weil
Theresa Wong
Nate Wooley
CD 1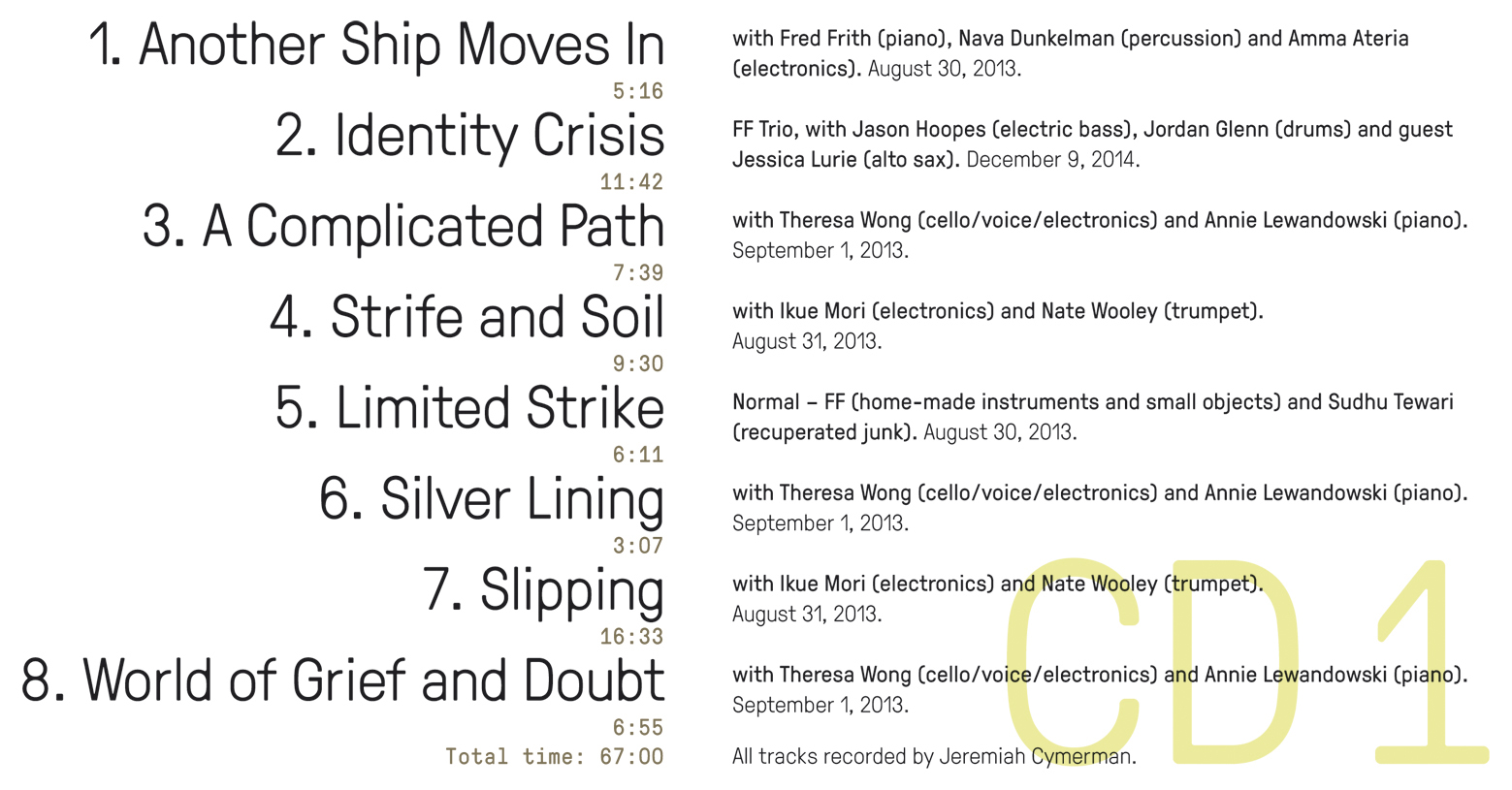 CD 2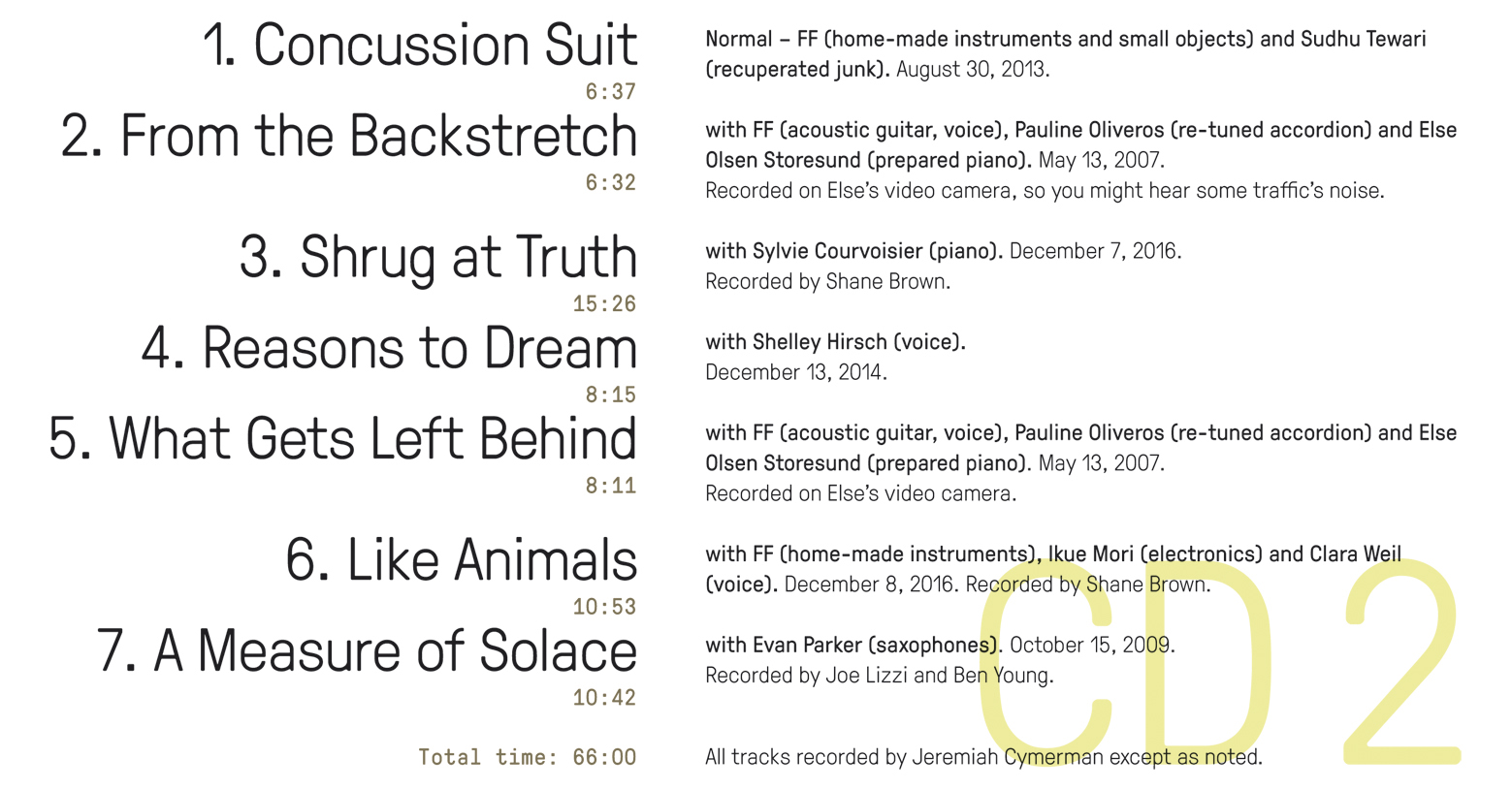 CD 3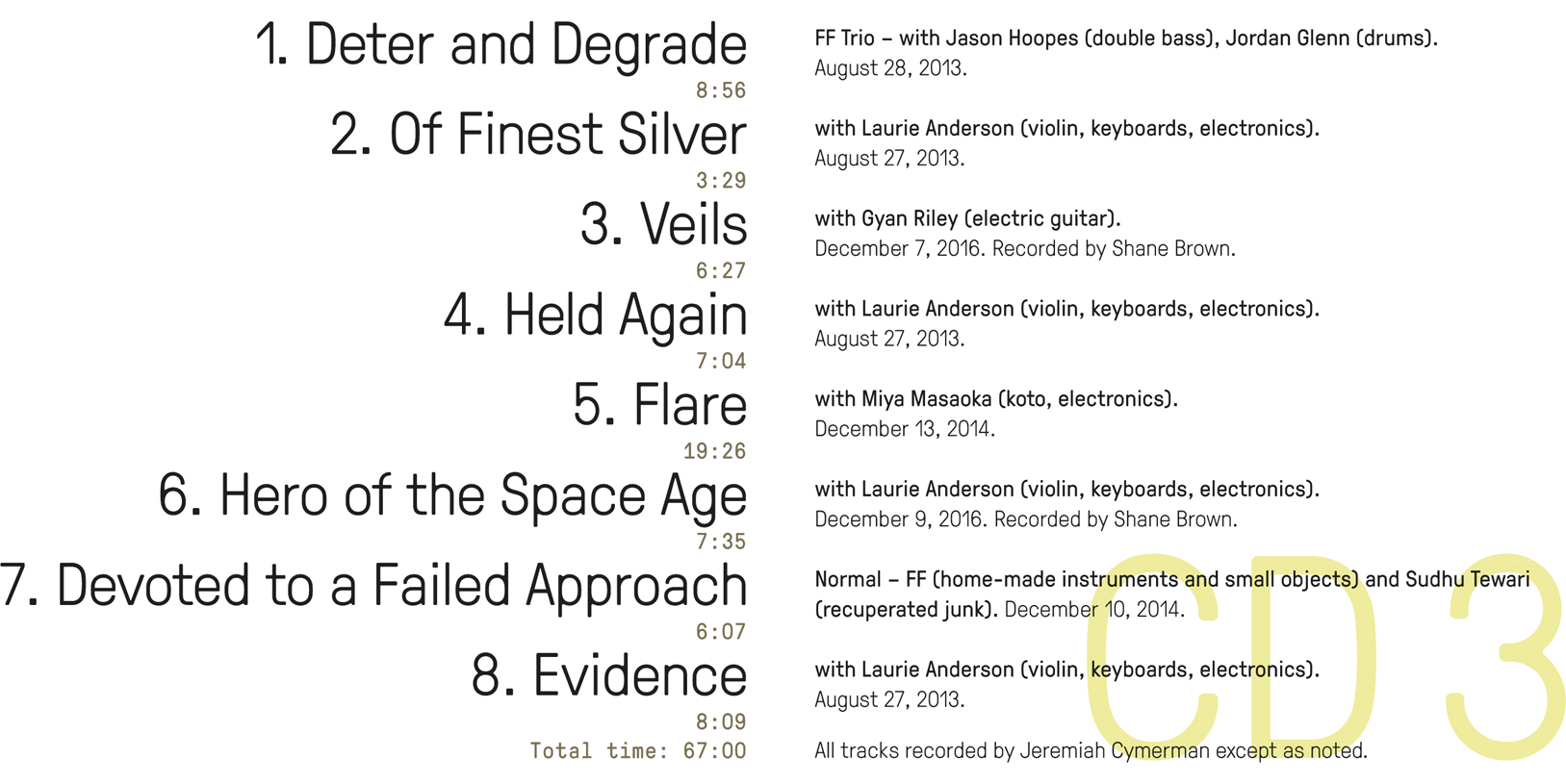 Fred Frith (GEMA), Laurie Anderson (BMI), Amma Ateria (ASCAP), Sylvie Courvoisier (SUISA/ASCAP), Nava Dunkelman, Jordan Glenn, Shelley Hirsch (GEMA),
Jason Hoopes (ASCAP), Annie Lewandowski (ASCAP), Jessica Lurie (BMI), Miya Masaoka (ASCAP), Ikue Mori (BMI), Pauline Oliveros (ASCAP),
Else Olsen Storesund (TONO), Evan Parker (PRS), Gyan Riley (BMI), Sudhu Tewari, Clara Weil, Theresa Wong (ASCAP), Nate Wooley (BMI)
Recorded between 2006 and 2016 at the Stone, New York, USA.
All material mixed and/or otherwise sonically enhanced at Jankowski Soundfabrik, Esslingen on February 27, 28 and March 1, 2018.
Creative engineer: Peter Hardt. Cover art and photos: Heike Liss. Graphic design: Jonas Schoder.
Produced by Fred Frith and Intakt Records, Patrik Landolt, Anja Illmaier, Florian Keller. Published by Intakt Records, Zürich, Switzerland..

Intakt CD 320 / 2019
3 CD-Box
Download All is Always Now in 16bit or 24bit (high-res) on our Bandcamp page.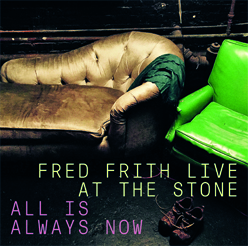 Between 2006and 2016, Fred Frith played 80 concerts at New York's unique space for experimental music
The Stone. A selection of his encounters with such powerful and creative personalities as Laurie Anderson, Pauline Oliveros, Sylvie Courvoisier, Evan Parker, Nate Wooley has been combined in this 3-CD box set comprising 23 fascinat-ing tracks. A decade-long adventure in improvisation.
The musician Theresa Wong writes: "I was struck by the musicality. What I mean by that is: there's this presence of songs and song forms – the music can be harmonic and melodic, there's noise, there's rhythm, a joyfulness, an exploration, a sensuality of sounds, but always underlining that is a musicality that feels to me like songs."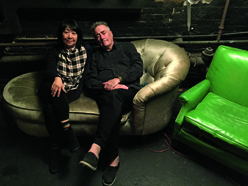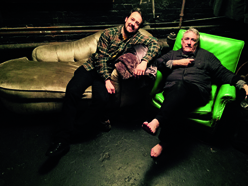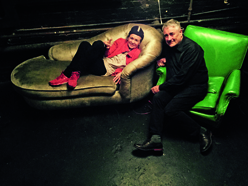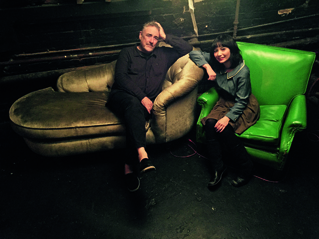 Fred Frith with Ikue Mori, Gya Riley, Laurie Anderson, Nava Dunkelman. Photos: Heike Liss
Fred Frith spielte zwischen 2006 und 2016 im New Yorker Jazzclub The Stone, dem einmaligen Künsterraum für exerimentelle Musik, achtzig Konzerte mit einigen der kreativsten Musikerinnen und Musikern der aktuellen Szene: Von Laurie Anderson über Pauline Oliveros, Sylvie Courvoisier, Evan Parker bis Nate Wooley.
23 Höhepunkte sind auf der 3er-CD-Box "Fred Frith Live at the Stone. All Is Always Now" versammelt. "Die Kraft der auftretenden Persönlichkeiten ist so stark, dass jedes Stück in seiner Einzigartigkeit fasziniert", sagt Fred Frith. Und die Mitmusikerin Theresa Wong schreibt: "Ich war beeindruckt von der Musikalität. Damit meine ich: Es gibt diese Präsenz von Liedern und Gesangsformen – die Musik kann harmonisch und melodisch sein, es gibt Geräusche, es gibt Rhythmus, Freude, Erkundung, Sinnlichkeit von Klängen, aber gleichzeitig ist immer eine Musikalität da, die sich für mich wie Songs anfühlt."
On Intakt Records:

Fred Frith - - - Sylvie Courvoisier - - - Shelley Hirsch - - - Jason Hoopes - - - Miya Masaoka - - - Ikue Mori - - - Evan Parker - - - Nate Wooley
MAILORDER-PRICE:
Schweiz: 50 SFr. (plus 3 SFr. Porto)
Deutschland/Österreich: 35 Euro plus 3 Euro Porto/Versand
Order adress: Intakt Records, Postfach 468, 8024 Zürich, Fax: 0041-44-383 82 33
intakt@intaktrec.ch