(dt) english bellow
DAS ABONNEMENT ist eine der Spezialitäten von Intakt Records. Im Abonnement erhalten Sie jährlich sechs CD-Neuheiten von Intakt Records per Post ins Haus geliefert. Sie kommen in den Genuss musikalischer Highlights und erleben Überraschungen. Die CD kostet Sie im Abonnement 25 CHF (Schweiz) / 14.50 EUR (Europa) - inkl. Versand. Wenn Sie das Abonnement nicht mehr wollen, können Sie es jederzeit kündigen.

«Kleines Budget, aber immense Qualität», schrieb die Zeitschrift «All About Jazz New York» über Intakt Records und kürte den Verlag zum zweiten Mal zum CD-Label des Jahres. Viele Intakt-CDs wie die CD-Box MONKS CASINO oder die CD YOKOHAMA von Takase - Louis Slavis sind ausgezeichnet worden.

Eine wachsende Anzahl bewusster HörerInnen unterstützt die Verlagsarbeit von Intakt Records mit dem Abonnement. Ohne die regelmässigen CD-Bezüge der AbonnentInnen könnte Intakt Records nicht auf diesem hohen Niveau produzieren. Die AbonnentInnen sind unsere Mäzene, welche die Produktion auch unkonventioneller, neuer Musik fördern und ermöglichen.

Willkommen im Club: Als AbonnentIn werden Sie über spezielle Musikanlässe informiert, gelegentlich erhalten Sie eine Einladung an einen exklusiven Anlass, wie zum Beispiel ans Solo-Konzert von Irène Schweizer ins KKL in Luzern oder zum Geburtstagskonzert von Alexander von Schlippenbach in Berlin. Als AbonnentIn geniessen Sie auch die Abo-Preisvergünstigung auf alle CDs aus dem Intakt Back-Katalog und Sie können zum reduzierten Preis auch CDs unseres befreundeten Labels PI Recordings (NY) beziehen (25 CHF/14.50 EUR pro CD).
Bitte senden Sie ein Email an: intakt@intaktrec.ch
Bezahlung: Schweiz, EU: Rechung / Bankzahlschein.
Andere Länder: Paypal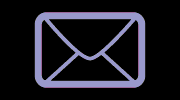 Please click here to order
INTAKT CDs BY SUBSCRIPTION (engl)
A GOOD CD-RELEASE captures rare moments of musical performance. Intakt Records do just that. The Intakt catalogue does not deal with common categories like jazz, classical or rock. Those borders are long blurred. Intakt focuses on the musicians and their music. Intakt has worked with many of the worlds leading contemporary musicians: Barry Guy & The London Jazz Composers Orchestra, Evan Parker, Paul Lytton, Lindsay Cooper, Fred Frith, Maggie Nicols, Phil Minton, Eugene Chadbourne, Thurston Moore, David Moss, Anthony Braxton, Cecil Taylor, Elliott Sharp, Marilyn Crispell, George Lewis, Andrew Cyrille, Oliver Lake, Reggie Workman, Larry Ochs, Miya Masaoka, Christian Marclay, Irène Schweizer, Pierre Favre, Koch-Schütz-Studer, Sylvie Courvoisier, Jason Moran, Lucas Niggli, Werner Lüdi, Conrad Bauer, Johannes Bauer, Günter Sommer, Uli Gumpert, Alexander von Schlippenbach, Globe Unity Orchestra, Aki Takase, Rudi Mahall, Ernst-Ludwig Petrowsky, Paul Lovens, Joëlle Léandre and many more.
CREATIVE MUSIC TODAY is mainly published by small and committed labels. Intakt has made a special effort to document the development of several artists and push the work of some lesser known names. All the releases are kept in the catalogue and made available for several years. Intakt has won the German Record-critics prize (Preis der Deutschen Schallplattenkritik) more than once for releases like Irène Schweizer's «The Storming of the Winter Palace» and Alexander von Schlippenbachs «Monks Casino». Your subscription helps this label's work and also contributes to the wider contemporary music scene.
A SUBSCRIPTION MEANS that you automatically receive six new releases of Intakt Records every year at a discount rate of 25 CHF (each CD) and you can even order from the back-catalogue at the same discounted price. The subscription can be cancelled at any time in writing.

Please send your subscripton to intakt@intaktrec.ch
Payment: Paypal or bank transfer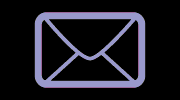 Please click here to order