ANGELIKA NIESCIER
CHRISTOPHER TORDINI, GERALD CLEAVER. FEAT. JONATHAN FINLAYSON
NEW YORK TRIO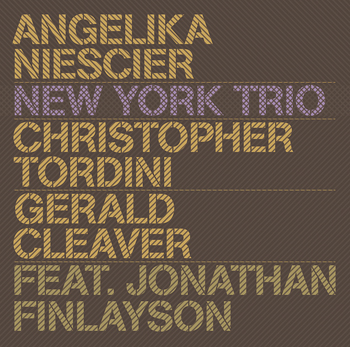 Angelika Niescier: Alto Saxophone
Christopher Tordini: Bass
Gerald Cleaver: Drums
Jonathan Finlayson: Trumpet

1 The Surge 8:24
2 Cold Epiphany 4:25
3 …ish 4:17
4 Ekim 8:49
5 Push / Pull 7:52
6 Chancery Touting 5:29
7 5.8 8:09
8 A Truck Passing a Clock Tower 3:44

Music by Angelika Niescier. Recorded January 16, 2018, at Douglas Recording, Brooklyn.
Mixed January 17, 2018, at Pablo San Martin's, Brooklyn. Sound engineer: Peter Karl.
Cover art and graphic design: Jonas Schoder.
Photo: Arne Reimer. Liner notes: Peter Margasak.
Produced by Angelika Niescier and Intakt Records.
Intakt CD 321 / 2019

Listen to Angelika Niescier New York Trio: "The Surge"
Im Lauf der letzten zehn Jahre hat Angelika Niescier kontinuierlich enge Verbindungen zu einigen der bedeutendsten und markantesten Persönlichkeiten des Big Apple aufgebaut. Mit grossem Erfolg: Ihre 2016 live am Berliner Jazzfest eingespielte Trioplatte wurde vom "Downbeat" zur wichtigesten Veröffentlichungen von 2018 gewählt.

Die vorliegende Studioaufnahme, aufgenommen im Douglas Recording in Brooklyn, zeigt, dass einzig der Atlantik Angelika Niescier von ihren agilen Mitstreitern trennt. Wieder einmal wird ihre Musik durch das Bassspiel von Chris Tordini verankert, ihrem seit Jahren beständigsten Partner in den USA. Das Album präsentiert auch die ersten aufgenommenen Zeugnisse ihrer Affinität mit Schlagzeuger Gerald Cleaver und Trompeter Jonathan Finlayson.

Für eine ganze Reihe der Stücke hat Niescier mit verschiedenen Cage'schen Kompositionsmethoden experimentiert, um das improvisatorische Geschehen voranzutreiben, zu verdichten und zu verstärken. Peter Margasak schreibt in den Liner notes: "Während die Ausweitung ihres New Yorker Kreises mit der Erweiterung der kompositorischen Modelle einhergeht, zeigt diese neue Ausrichtung ein Aufblühen von Niesciers Kreativität."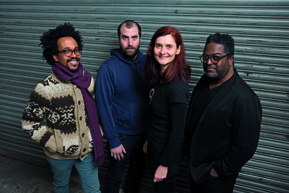 Jonathan Finlayson, Christopher Tordini, Angelika Niescer, Gerald Cleaver. Photo: Arne Reimer
During the current decade Cologne-based saxophonist Angelika Niescier has made her connection to New York's elite improvisational jazz community readily clear. Her trio CD The Berlin Concert, was voted one of the most important releases of 2018 by Downbeat.

This stunning new recording suggests that only the Atlantic Ocean separates her from the agile collaborators heard here. Once again her music is anchored by the bass playing of Chris Tordini, the saxophonist's longest-running stateside partner. The album includes the first recorded evidence of her simpatico ties with drummer Gerald Cleaver and trumpeter Jonathan Finlayson.

On numerous pieces Niescier has experimented with various Cagean compositional devices to propel, complicate, and energize improvisational endeavors. She's long been stimulated by the ideas of John Cage, but this recording marks the first time she's chosen to apply them to her own work, albeit in a highly personalized
fashion. Peter Margasak writes in the liner notes: "This fresh direction only suggests a blossoming of Niescier's creativity, as she complements the enlargement of her New York circle with an expansion of compositional models."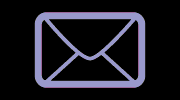 Please click here to order
MAILORDER-PRICE:
Schweiz: 30 SFr. plus 3 SFr. Porto
Deutschland/Österreich: 18 Euro plus 3 Euro Porto/Versand
International: VISA / MASTER: 30 SFr. plus 4 SFr. Postage
Order adress: Intakt Records, Postfach 468, 8024 Zürich, Fax: 0041-1-383 82 33
intakt@intaktrec.ch
Angelika Niescier on Intakt Records
Christopher Tordini on Intakt Records
Gerald Cleaver on Intakt Records