STEFAN AEBY TRIO
THE LONDON CONCERT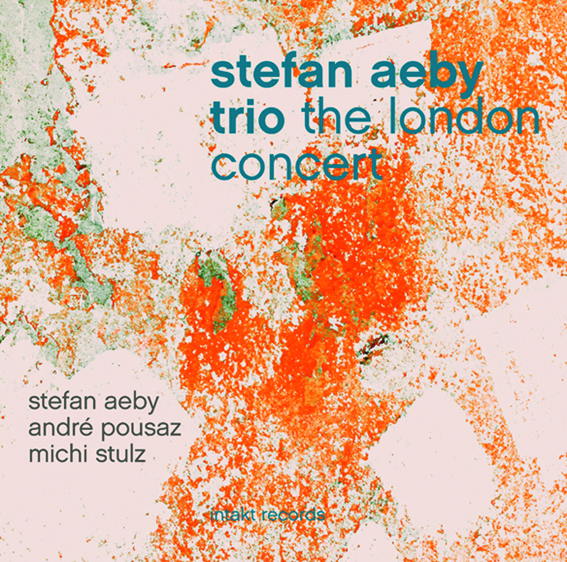 Stefan Aeby Piano
André Pousaz Bass
Michi Stulz Drums

1 shi 7 : 54
2 knabautsch 6 : 56
3 the wheel 10 : 03
4 dalston 7 : 31
5 iuk 6 : 15
6 song for a. 4 : 10
7 to the light 10 : 26
total time: 53 : 15

All compositions by Stefan Aeby, except "the wheel" by André Pousaz.
Recorded April 24, 2017, live at Vortex Jazz Club London by Ali Ward.
Mixed by Andy Neresheimer for Radio SRF 2 and Intakt Records. Mastered June 2018
at Pousaz Sound Lab by André Pousaz. Cover photo: le_steffou. Graphicdesign: Jonas Schoder.
Liner notes: Kevin Le Gendre. Photos: Dawid Laskowski. Executive production: Anja Illmaier.
Intakt CD 315
Das Konzert des Stefan Aeby Trios am Intakt-Festival im Vortex Jazz Club in London, einem der musikalischen Höhepunkte des Jahres 2017, wie der Londoner Journalist Kevin Le Genre schreibt, demonstrierte die musikalische Kraft einer neuen Generation.

Das Stefan Aeby Trio besteht aus drei Instrumentalisten und drei offenen Geistern: André Pousaz am Bass und Michi Stulz am Schlagzeug. Kevin Le Genre schreibt: "Das Ensemble bewegte sich im Laufe des Konzerts organisch in viele verschiedene Stilbereiche, sei es durch Andeutung von wehmütigen Ambient-Soundscapes, luftiger afrikanischer Perkussionsmusik oder modernem Pop, der den Blues in unterschiedlichem Masse beibehält. Die Musik ist reich an Facetten."

Nach der Studioaufnahme "To the Light" zeigt dieser Livemitschnitt eines der spannendsten Pianotrios auf der Höhe des Könnens: "Der bleibende Eindruck dieses Konzerts ist dieser Zusammenhalt und die Dynamik des Trios mit seiner geschickten Gratwanderung zwischen natürlichen und digitalen Tönen und seinem gekonnten Aushandeln von Klängen zwischen Vergangenheit, Gegenwart und Zukunft."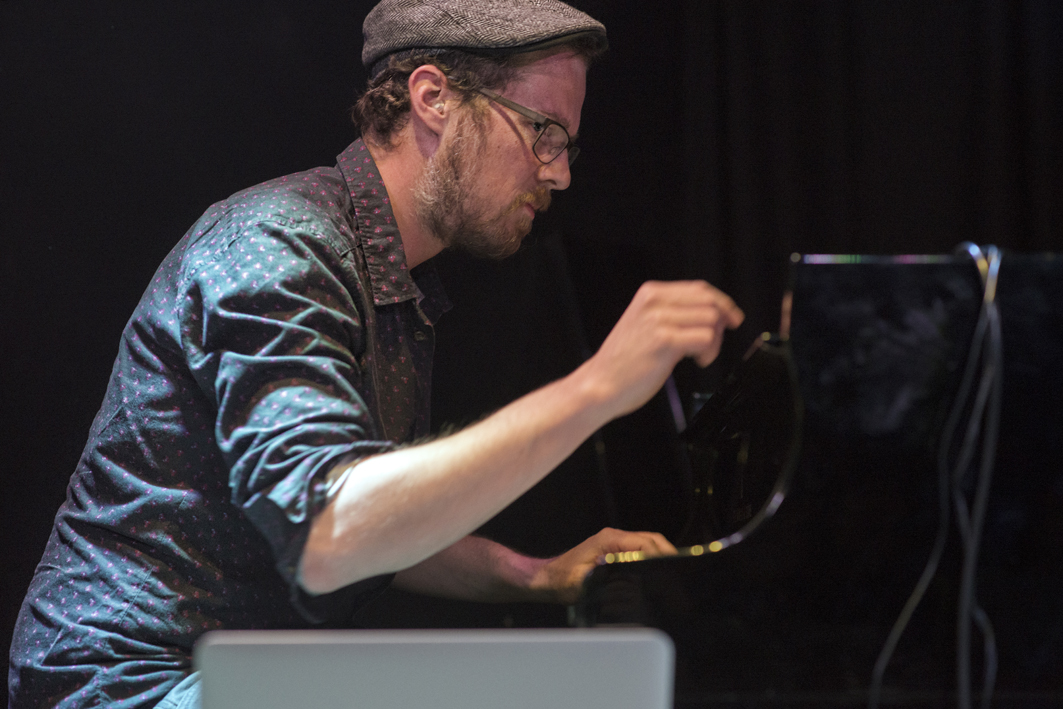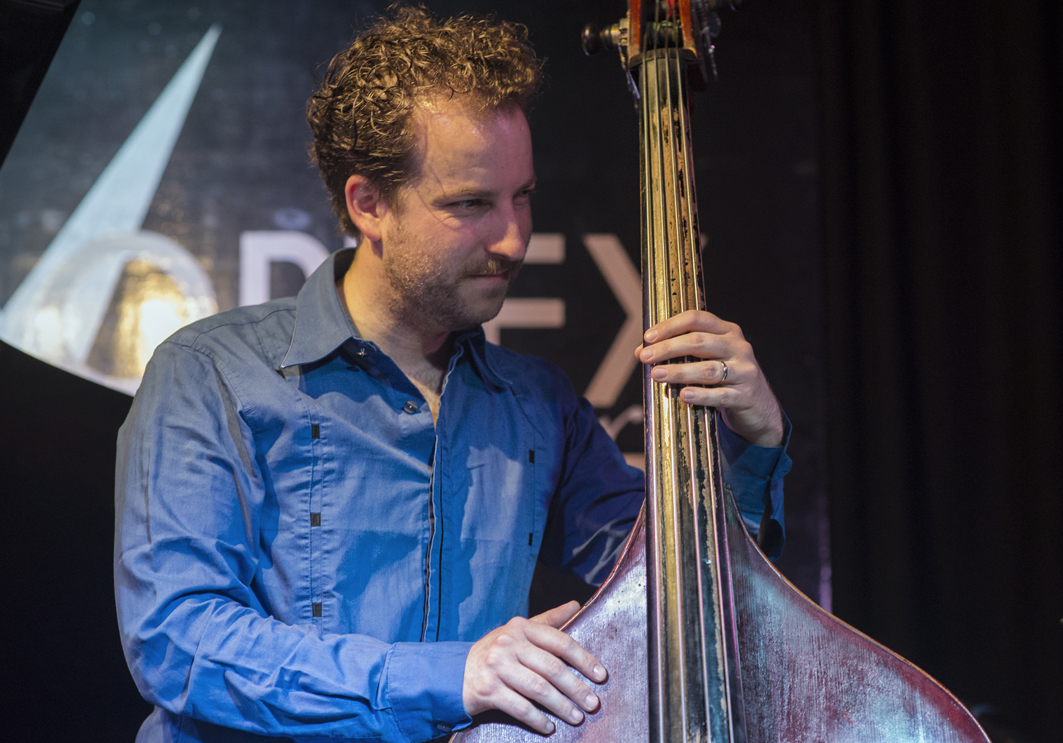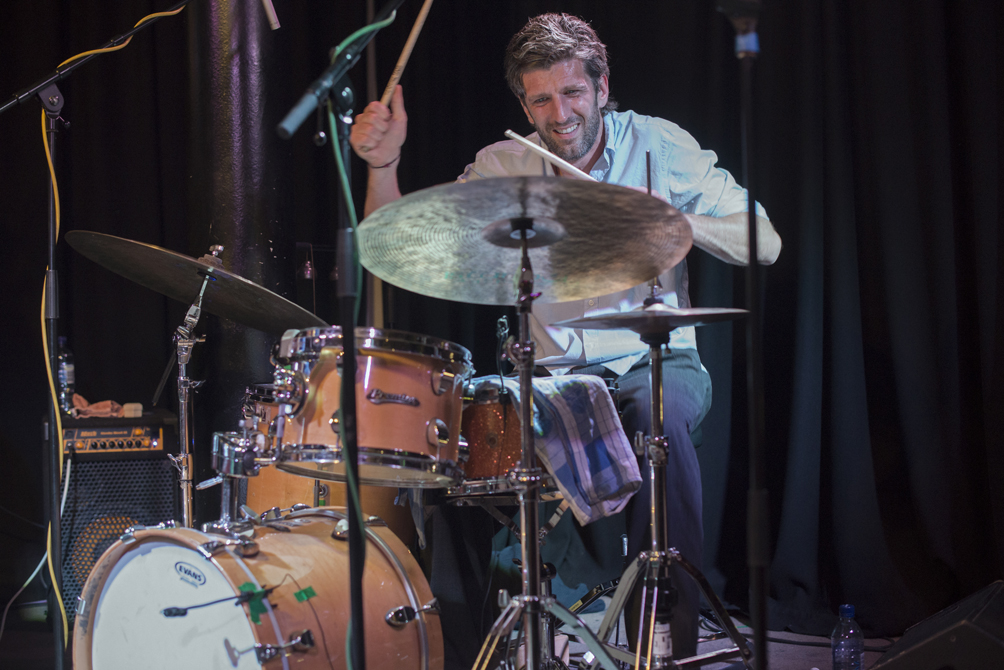 Photos: Dawid Laskowski, London 2017
The concert of the Stefan Aeby Trio at the Intakt Festival at Vortex Jazz Club in London 2017 was a highlight of live music in the capital that year. It made an emphatic statement on how improvisation transcends borders and underlined the strength of a new generation of players.

London journalist Kevin Le Genre writes: "Aeby, drummer Michi Stulz and double bassist André Pousaz make for an inherently contemporary proposition insofar as they are by no means restricted to the standard tropes of the piano trio. This is a group comprising three instruments and three open minds. Hence the performance sees the players organically shift the ensemble towards many stylistic areas, whether it is a suggestion of wistful ambient soundscapes, breezy, percussive African folk, or modern pop that retains the blues to varying degrees. The music is multi-faceted.

Throughout the concert there is a palpable sense of breathing space as well as controlled intensity. A quiet fire. The lasting impression of this concert is precisely the cohesion and dynamics of the trio, with its skilful straddling of natural and digital tones, and its deft negotiation of sounds past, present and future."
MAILORDER-PRICE:
Schweiz: 30 SFr. plus 3 SFr. Porto
Deutschland/Österreich: 18 Euro plus 3 Euro Porto/Versand
International: VISA / MASTER: 30 SFr. plus 4.50 SFr. Postage
Intakt Records, Postfach 468, 8024 Zürich, Fax: 0041-44-383 82 33
intakt@intaktrec.ch
Stefan Aeby bei Intakt Records
André Pousaz bei Intakt Records
Michi Stulz bei Intakt Records