Ulrich Gumpert und Günter Baby Sommer legen ihre grosse Duo-Veröffentlichung vor: Eine reife Zwischenbilanz spannender Musikerbiografien, das künstlerische Ergebnis einer lanjährigen Freundschaft. Aufgenommen im ehemaligen MPS-Studio in Villingen, auf dem mächtigen Bösendorfer Imperial, auf dem Oscar Peterson und Friedrich Gulda ihre Meisterwerke einspielten, schlägt das neue Album einen weiten Bogen: Blues, Boogie-Woogie, Hardbop, deutsche Volksliedbearbeitungen, freier Jazz – alles ist präsent. Die «Drum Fills» von GŁnter Sommer machen deutlich, wieso er seinen Spitznamen vom Louis-Armstrong-Schlagzeuger Baby Dodds hat, wogegen ein Stück wie «Preussische Elegie» offenbart, welch grossartiger Komponist Ulrich Gumpert ist. Das Album klingt mit «La Paloma» aus. Ernst und erhaben wird die Sehnsuchtsmelodie zelebriert, mit großer Autorität – souverän und abgeklärt. Dazu mit einem kleinen V-Effekt versehen: Zwei Taktschläge Pause vor jeder Strophe wirken wie ein ironisches Augenzwinkern.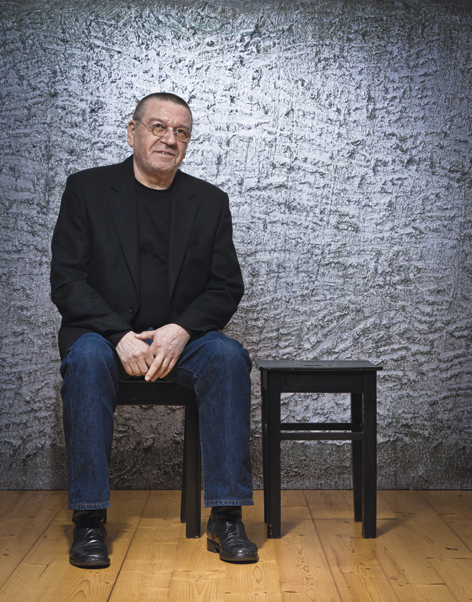 .

Ulrich Gumpert, Günter Baby Sommer. Photos: Tobias Sommer

Ulrich Gumpert and Günter Baby Sommer with their second duo-release on Intakt Records: "La Paloma" strikes a wide arco: blues, boogie-woogie, hard bop, arrangements of German folk songs, free jazz – it's all there. GŁnter Sommer's "drum fills" show clearly why he got his nickname from Louis Armstrong's drummer Baby Dodds, while a piece like "Preußische Elegie" ("Prussian Elegy", the title itself, a contradiction) demonstrates what a great composer Ulrich Gumpert actually is. The CD was recorded in the MPS-Studio in Villingen in the Black Forest, where they have a mighty "Bösendorfer Imperial". Oscar Peterson, Red Garland, Hampton Hawes and Roland Hanna have recorded on it – which makes it a sacred instrument. The album ends with "La Paloma". This longing melody is celebrated in a serious and distinguished manner, with great authority, confident and detached. And furnished with a small distancing effect added: two beats rest before each verse almost seems like an ironic twinkle in the eye.