LUCAS NIGGLI DRUM QUARTET
BEAT BAG BOHEMIA
THE FELLOWSHIP OF THE DRUMS
A FILM BY MARTIN FUCHS
Rolando Lamussene · Djembe · Mbira · Voice · Percussion
Kesivan Naidoo · Drums · Cymbals · Gongs · Percussion
Peter Conradin Zumthor · Drums · Cymbals · Gongs · Percussion
Lucas Niggli · Drums · Cymbals · Gongs · Percussion

Camera: Natalie Haarhoff, Martin Fuchs
Music: Lucas Niggli Drum Quartet. Compositons: Lucas Niggli
Produced by Martin Fuchs, The Washing Line 2011
Original version: English, Portuguese, Swiss-German
Subtitles for English, German, Swiss-German. DVD PAL.16:9. 57Minutes. Colour
Intakt DVD 191
The Fellowship of the Drums from Martin Fuchs on Vimeo.
(eng/dt)
The Fellowship of the Drums is a unique road-movie, which follows the Lucas Niggli Drum Quartet Beat Bag Bohemia acros Africa and Europe.
The four drummers set out to explore new sounds and to give drumming a new direction. As the journey progresses the fellowship
is tested by different social and cultural views. In the end they remain bonded by their fabulous music.
At a drumpace rhythm the film shares this unique phenomenon with viewers and so captures their hearts.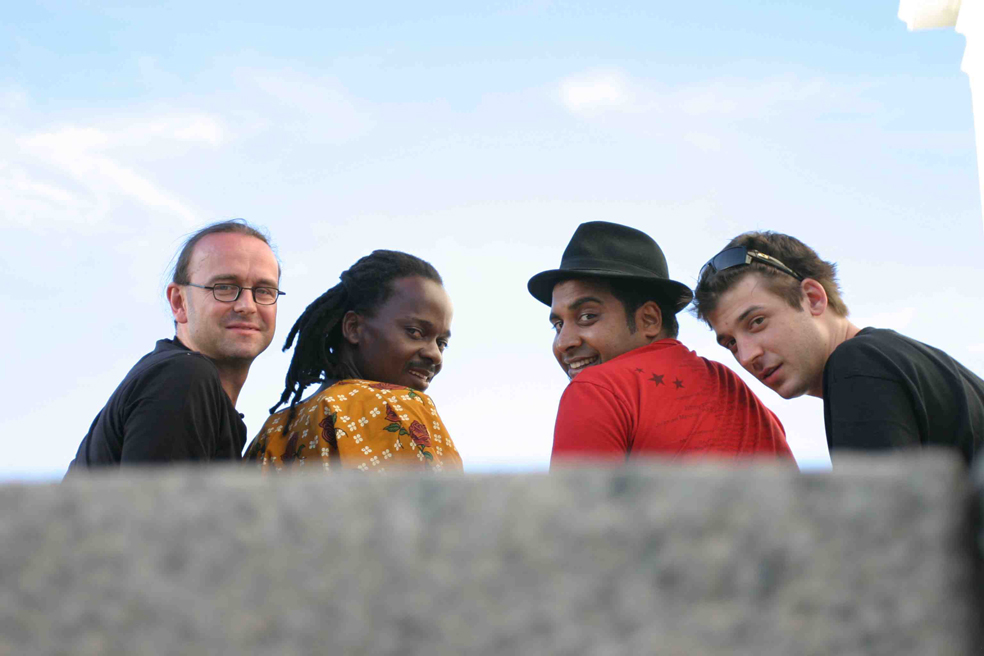 Lucas Niggli Drum Quartet, 2008. Photo: Shadley Lombard

Eine Reise zwischen subtilen Poesiegebilden und wahren Trommelfeuerwerken verspricht Lucas Niggli, wenn er
mit Rolando Lamussene, Peter Conradin Zumthor und Kesivan Naidoo in den Kreis seiner Drums steigt.
«Beat Bag Bohemia» ist denn auch kein gewöhnliches Drum-Quartett. Es ist ein Lebensgefühl, das die vier Komplizen verbindet:
Mit überschäumender Spiel- und Lebensfreude spielen sie kompromisslos gegen gängige Hörmuster an.
Und entwickeln dabei einen Sog, dem sich niemand entziehen kann.

Der Regisseur Martin Fuchs hat «Beat Bag Bohemia» auf zwei Tourneen durch das südliche Afrika und Europa begleitet.
In seinem musikalischen Roadmovie verwandelt er die Zuschauer zu intimen Begleitern der vier Komplizen,
lässt sie eintauchen in Musik und eine berührende Freundschaft. Zwischen dem riesigen Arsenal an Trommeln, Gongs, Becken
und anderen Perkussionsinstrumenten spielt eine Geschichte, die so farbig, rhythmisch und kontrastreich ist, wie die Musik der Vier,
die kompromisslos ihr «Ding» durchzuziehen. Ein Unterfangen, bei dem sie Kopf und Kragen riskieren – und alles gewinnen.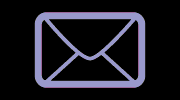 Please click here to order
All Intakt CDs of Lucas Niggi

All Intakt CDs of Rolando Lamussene
All Intakt CDs of Kesivan Naidoo
All Intakt CDs of Peter Conradin Zumthor