AKI TAKASE
SILKE EBERHARD
ORNETTE COLEMAN ANTHOLOGY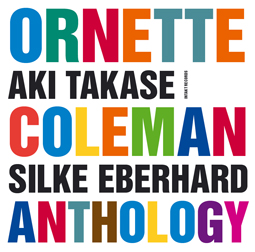 Aki Takase: Piano
Silke Eberhard: Alto Sax, Clarinet, Bass Clarinet


All compositions by Ornette Coleman except Dedicated to OC-Doughnut by Aki Takase,
all arrangements by Aki Takase
Recorded, mixed and mastered September 19, 20, 21, 2006 by Rainer Robben at AudioCue Studio Berlin
Cover art and graphic design: Jonas Schoder. Liner Notes: Bert Noglik. Photo: Nina Höffken
Produced by Intakt Records


Intakt Double CD 129

MAILORDER-PRICE:
Schweiz: 50 SFr. plus 3 SFr. Porto/Versand
Deutschland/Österreich: 28 EUR plus 3 EUR Porto/Versand
International: VISA / MASTER: 50 SFr. plus 5 SFr. postage
Order adress: Intakt Records, Postfach 468, 8024 Zürich, Fax: 0041-1-383 82 33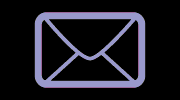 Please click here to order

Silke Eberhard, Aki Takase, Berlin, 2007. Photo: Nina Höffken
Verwunderlich, bewundernswert, erstaunlich, beinahe kurios und in jedem Falle faszinierend zu nennen:
zwei Frauen spielen Stücke von Ornette Coleman in einer Duo-Besetzung mit Reed Instruments und Piano
und noch dazu aus jener Periode des Jazz-Innovators, in der er auf das Klavier in seinen Gruppen bewusst verzichtete.
Aki Takase, die Grande Dame des in der Tradition fundierten und der Freiheit aufgeschlossenen Jazzpianos,
trifft sich mit Silke Eberhard, der jüngeren, inzwischen mit eigenen Bands profilierten Saxophonistin.
Sie spielen die frühen Ornette-Coleman-Stücke. Und bald wird klar: diese machen süchtig.
Sie sind nicht nur Ohrwürmer. Sie erweisen sich nur vordergründig betrachtet als simpel
und vermögen zu höchster Komplexität anzustiften. Sie sind Provokation. Anstiftung zur totalen, gestalteten Freiheit.
Was man auf den beiden Duo-CDs hören kann, gleicht nicht nur einer Ornette-Coleman-Anthologie,
sondern einer Enzyklopädie im Umgang mit den Themen von Ornette.
Alle nur erdenklichen Möglichkeiten des Arrangierens und Improvisierens werden ausgelotet –
melodisch, harmonisch, rhythmisch, klanglich.


Wonderful, impressive, exciting, almost odd, and in any case fascinating: two women play Ornette Coleman tunes
in a duo with reeds and piano, and beyond that with selections from the phase when the jazz innovator
consciously left piano out of his groups. Aki Takase, the Grande Dame of jazz piano
based in the tradition but open to freedom, meets the young saxophonist Silke Eberhard,
who has made a name for herself with her own bands. They play early Ornette Coleman tunes.
And it's soon clear: they're addictive. It's not just that they're catchy.
They're only simple when considered superficially; they can trigger the highest levels of complexity.
They are provocative, inciting total freedom, but always with shape and form.
What can be heard on the two duo CDs is not only a Coleman anthology
but also an encyclopedia of approaches to his melodies.
Every conceivable manner of arranging and improvising is explored here –
melodic, harmonic, rhythmic, sonic.

From: Bert Noglik, Liner Notes
Ornette Coleman und Silke Eberhard
haben 2007 im Rahmen eines Deutschland-Konzertes von Ornette Coleman über Musik gesprochen. Der Fotograf Sven Thielmann hielt diesen Moment fest.